Archive for March, 2013
I recently headed South to my alma mater of Cal Poly in San Luis Obispo to set up a few pieces I'm proposing for their beautiful performing arts center. It was great to visit the place where I learned to weld and see all the changes that have occurred over the past 25 years or so…. I also appreciated the nice comments from the students and was interested to see how they responded to the different sculptures. If the spheres or 10′ Re Invention are chosen they would made from stainless steel to compliment the colors of the building.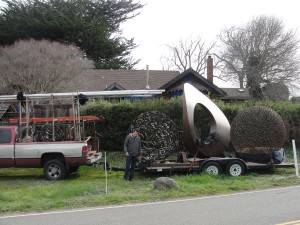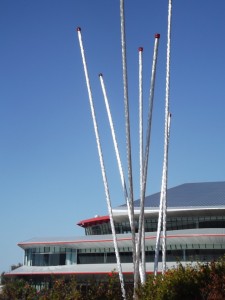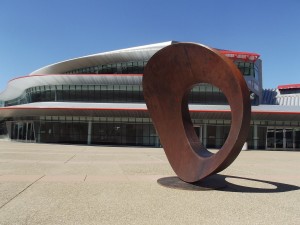 On the way home I visited my mom in Pt Reyes, enjoyed an epic art party with my brother and in all met many great people.